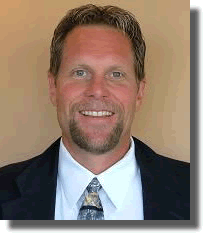 Jerry was born at Fitzsimmons Army Hospital in Colorado to the most prestigious Senior Master Sargent in the Air Force and the most amazing woman on the planet. He grew up in Canon City, CO and graduated from Western State College in Gunnison, CO with a degree in Business Administration and a minor in Geology. He also has an Information Technology Certificate from the University of Colorado Colorado Springs.

Jerry is a US Army Veteran of Desert Storm, Operation Enduring Freedom, and Operation Iraqi Freedom, serving in the Infantry and Communications branches. He loves sports with baseball and snow skiing being his favorites. He reveres the outdoors and loves photography, hunting, fishing, camping and traveling.
Jerry currently resides in Colorado and is the country's leading authority in Identity Theft, Confusion, and Security, and its Consequences, Preventions and Solutions.
Jerry has represented himself in Federal Court and is readily available to help you if you are a victim of Identity Theft, corporate negligence involving the Fair Credit Reporting Act, the Privacy Act and can warn, educate and inform your corporation, organization or group of civil and criminal liability involving the latter.